Recently engaged? Once all the excitement of getting engaged has settled, now it's time to start planning your wedding, but where do you begin? After all, it's not everyday that you get married and it's not like your typical backyard BBQ. Things like, what time of year do we want to get married? Do we want 10, 8, 6 or 4 hours of photography? Should we have a DJ or a band and what about ceremony music? What style of food/catering do we want to offer to our wedding guests?
These are just a few of the questions that will need to be answered when planning your wedding. We have compiled a list of the top 5 things that we have found most of our couples ask or struggle with when starting off on their wedding planning journey.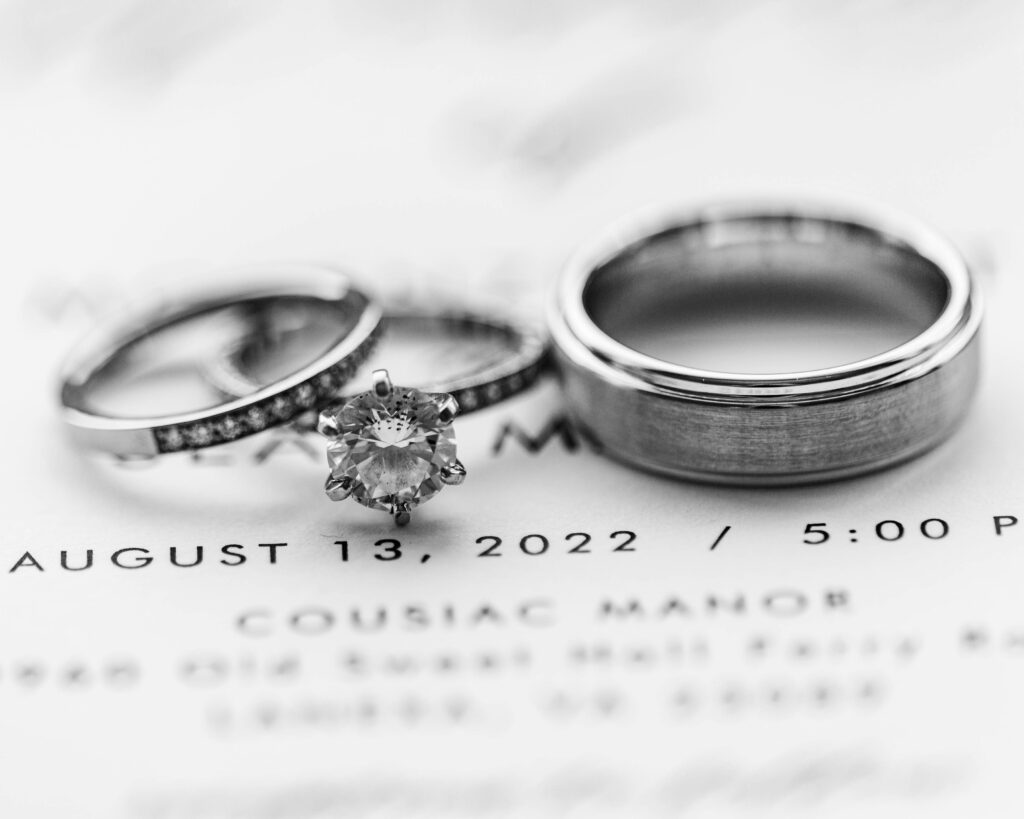 First decide on what time of year you would like to get married. You may not have an exact date, but narrowing down the season will help you get that much closer to your ideal wedding date.

Once you have decided on the perfect wedding season for you and your fiancé, now it's time to think about the amount of guests you plan to invite. While you may not have a full list yet, it is important to have a general idea of your invite list. This will help with your next planning steps.

Next decide if you want to tackle your wedding planning all on your own, or bring in the professionals. We hire professionals to work on our cars or upgrade our computers, why should planning one of the biggest days of your life be any different? Wedding planning does come in many different styles. We often have couples start off planning their perfect day before realizing they are in over their heads. That is why, when searching for your perfect planner it is important to ask if there are different packages offered in order to work with your style of planning.

No matter if you decide that you want to go with the professional or get started prior to bringing in the professionals, your next step would be to select your perfect venue. Whether you are wanting an outdoor wedding in the spring or a winter wedding that allows you and your fiancé to cozy up next to the fire, your venue will help set the tone for the style of wedding you want.

The 5th thing to complete might surprise most people, but it is also one of the most obvious things that goes with a wedding, YOUR WEDDING DRESS! Selecting your wedding dress and your venue, both help to set the tone for your style of wedding. After all, if you select a beach venue, it is very unlikely that you will be wearing a ballgown style dress for your wedding.
Remember, what most couples regret after their wedding is either not hiring a wedding planner earlier in their planning process or not at all. The other is not hiring a videographer to capture those moments that you may miss. Please email us at 

[email protected]

 for more information on how to start your wedding planning process. We would love to help.